NOTES:

"Ethiopian Webmaster"?

... Aren't they all the same?

... Let me think a sec.

Go and read other pages, while I think about "What is Ethiopian Webmaster"?

ET-master?

... "Ethiopian" electricity?

...

You have to write about WEB (and web2.0) as "webumism" ( web/internet as communism )!

But what about ethio cyber-corner of digital universe?

...

That much for you, et-webmaster.

[ I will come back to continue. AA ]

...
---
2009 : new : lul online?

topics : history [pre07 pages] * culture * religion * food * 2008 * 2009 topix.net/member/profile/anatolant

Getting ready for web 3.0 anf AI (!)
---
Ethiopians & Rastafari
Aster Sellassie, Millennium Ed.

Any new tricks, Anatoly?

Read Webman's Diary [blog] -- I am posting new toys there. When I remember to do it.

I hope the new guys will be around ten years later. That's how often I do my updates. I hope I will be around to do that next round of updates. AA

... sellassie.info

logo :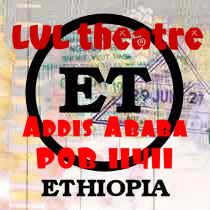 Web-Director instead of webmaster?
Web-spectacle in place of show?
Web-philosophy?
Web Art ?
...
---
dir.txt
webmaster
Logos, Word, Code ... and Wisdom?
anatoly.org :

As you had noticed, I am not a real webmaster, and would love to have REAL programmers to work on EM webpages --

web, read my other pages about webpages!

... Philosophy of Web and Ethiopia : super new and extra old.

Ethio History pages and History of www -- what a mixture!

... news from my.yahoo.com and igoogle.com web-tabs? Make it public, anatolant!
* For writing go to sellassie.ourfamily.com : hopefully, the end of webmaster's tyranny...

Listen -- about about it! Semantic Web [2.0]

[ 0 ] 2008 ... polls * FAQ * contests * sellassie.net * lul.sellassie.info [pub] * ethio blog * MY portals : igoogle + my.yahoo.com + my.live.com + my nytimes.com & more

and

Web Design :

[ from my scribd.com ]

* Description of my new web2.0 services : overview (including rating?)

http://www.slideshare.net/rss/user/anatolant

2008 --

call for webmasters?

keys.txt -- Theatre LUL Addis Ababa POB 11411 Ethiopia [ spezify.com/#/addis ababa ] Anatoly Antohin

2007-2008 him.filmplus.org * books.google.com *

2009 - 2007 sellassie.vtheatre.net * sellassie.net * him.filmplus.org * topics * subjects * bar * calendar * index * references * links * notebook EM * filmplus.org/ET * antohin.wordpress.com [ new ] Y-profile
Ethiopian Millennium (EM) Project
2010
anatoly.groups.live.com