THESPIAN - Named after the Greek actor Thespis (considered to be the founder of Greek tragedy), a Thespian is a follower of Thespis - an Actor.

LUL Theatre 2009
---
TOPICS: drama + comedy + postmodern + time + space + show + spectacle + audience + theory + public +
---
"Do not wait for the emotional state to "come". It'll come never. You must be prepared for it to come and be open to it. You must be ready to be stimulated by a sound, a movement, or a silence. Don't be afraid of the pauses. Pause creates poetry and magic… A major actor is the one that listens right, not the one that talks. If you listen right you'll answer convincingly." -- Koun
---
[ advertising space : webmaster ]


Broadway tickets at TickCo. Get the best available Mary Poppins tickets as well as tickets to Wicked and Disney's High School Musical tickets.

Stage Directing Theory


Film Directing 101

Method for Directors?
direct.vtheatre.net
Directing ONLINE
Showcase: Part V


HamletWeb:
event = in-progress = live


GeoAlaska: Theatre & Film

Click-Bookmark Theatre w/Anatoly
KEY TERMS: Glossary

DVD: Drama & Art House, Studio Specials & Classics, New & Future Releases, Cult Movies


We do not offer Advanced Acting II and Advanced Directing (replaced with the senior thesis); contact your advisor.

THR121 Fundamentals of Acting or permission of instructor -- requred for THR331!
theatre books

ShowCases: 3 Sisters, Mikado, 12th Night, Hamlet, The Importance of Being Earnest, Dangerous Liaisons, Don Juan 2003: Director's Book
prof. Anatoly Antohin Theatre UAF AK 99775 USA
2004: Sign * guestBook * View

THR215 DramLit

my eGroups

Stage Directions Guide to Directing (Stage Directions Guides)

Script Analysis Directory & DramLit

Featured Pages: Film Directing Concept and Casting: Ensemble

First, read what I said to actors about the cast in METHOD directory.

Auditions page @ thr theory.
Summary
We will combined classes with the Intermediate Acting (focus on Biomechanics)

Each of us has his own methods, systems, tricks -- as you notice, I begin my pre-production period way ahead. In SHOWS directory I have an individual page for every main character; I print them out and take with me to the auditions. The list, resumes and audition forms I leave to my stage manager and make all notes on the character pages. It help me to stay focus on what I need for the role.
Questions
«In the creative process there is the father, the author of the play; the mother, the actor pregnant with the part; and the child, the role to be born». Stanislavsky

meyerhord.us
Anton Chekhov
* 3 Sisters: showcase *
* Uncle Vanya
* Cherry Orchard
* Seagull
* one-acts
Notes
From "Cameron & Gillespie":
Actor-Director relationship can be seen in a number of ways:
The director as parent --authoritarian
Guru --visionary
Therapist ---"trust me"
Seducer --emotional attachment
Victim --cajoler
Playground Director --fun and creative
Green Thumb --let's grow—little planning
Lump --vague
Amalgam of above is probably best
Preparation and adaptability necessary
Less actor coaching as performance approaches
3 Sisters Notes: 3sisPR 1scene 2scene Andrey Andrey2 Doctor Masha Vershinin Vershinin2 Vershinin3 prod.notes
acting basics *
Gandhi: My life is my message... Each character is a story -- a thought for actors about casting.
---
Commedia Dell'arte: An Actor's Handbook by John Rudlin; Routledge, 1994 - Introduction - Part I: The Commedia Dell'Arte - Origins - The Mask - Playing Commedia - Part II: The Stock Characters - The Zanni - The Old Men - The Lovers - Il Capitano - Colombina - Other Masks - Minor Masks - Part III: The Twentieth Century - Craig at the Arena Goldoni - Meyerhold Dappertutto - Copeau's New Improvised Comedy - Charles Dullin: Letters from the Front - The Servant of Two Masters - The Lecoq School - Le ThéâTre Du Soleil - The San Francisco Mime Troupe - Tnt (The New Theatre) - Dario Fo - Carlo Boso and Antonio Fava - Restoration or Renovation? - Appendix: Making a Leather Mask - Notes - A Selection of Works on Commedia Dell'Arte in English
---
Director's preparation for Auditions:

"Second mariage" -- match between the play and your concept.

Selection criteria:
Type
Talent
Training
Personality
"Chemistry" with partners

Monologues + Improv and cold Readings

Callbacks

Ensemble Concept (Rehearsals)


Wating for Godot
NEW: film directing * Spring 2003 Don Juan (I direct and will use the webpages in class, in addition to Hamlet); check Biomechanics (Acting II) * Brecht Theatre
* diggo [ new ]


...

Directing Index * Part I * Part II * Part III * Part IV * Part V *
* Thr w/Anatoly * 200 Aesthetics * Acting * Script * Books * Film Directing * Theatre Theory * Write * Spectator * Classes * Plays * Students * Virtual Theatre * FILM-NORTH * BioMechanics * SHOWS * Bookmark vTheatre! METHOD Acting for Directors * HAMLET * Mailing List * Anatoly's Blog *
Cast
ENSEMBLE - An acting group. Normally used to describe a group of actors who work well together, with no-one outshining the others.
Yes, director makes the call, but at the end the fate of the show depends on actors... sometimes even a single actor. In the movie industry this fact is obvious. Casting mistake can cost you a show, my friend.

Listen to me, go back to the play you are to direct -- read again, think again... this is the only way to help yourself in casting. And call your actors back. Help them to help you; get them closer to the text...

And watch the chemistry. They have to be together at the end of your journey.

"It is very hard to cast a number of plays adequately from the same company of actors without several parts being miscast." John Gielgud * Film Acting

There are "cast" pages in acting directories (BioMethod, Biomechanics, Method) with the "amplua" breakdown, typecasting and etc. Since casting = job, this is a big deal for actors. Most of them do not understand how directors do it. Many directors do not understand how they do it. "Casting Directors"? I never heard of them before I came to the States!

Casting is the "matchmaking"! I have to match the part with the actor, according to vision! How? Oh, the mystery of finding your soul mate!

I noticed that after auditions I do not want to think about casting... I want my instincts to do the preliminary work. I don't want to go with what is "right" -- I have to take my chances. The choice of an actor is no less important than your choice of a script. Do I see a face, when I think about the show before auditions? Sort of. More a feel. You have to stay open. Auditions re-write the script.

In the past (and Europe) playwrights wrote for actors (movie industry). Were Chekhov and Stanislavsky lucky? I don't know; both are dead. My reality is different...

biomechanics.vtheatre.net
Scenes in Class
MASTER: Anatoly?

ANATOLY: Yes, sir.

MASTER: What is that? (Points his long finger at the textbook, page 119 -- Vladimir Nemirovich-Danchenko).

ANATOLY (reads): "The Three Faces of the Director"...

MASTER: And?

ANATOLY: This is from Nemirovich-Danchenko's "My Life in the Russian Theatre"...

MASTER: His life in the Russian Theatre! (laughs) What does he know about directing?

ANATOLY: He organized the Moscow Art Theatre, with Stanislavsky, of course...

MASTER: Organized, organized! The bastard is a producer, not a director!

ANATOLY: Director is a producer too, somewhat...

MASTER: Being a producer or teacher is consequential. The artist in director simply asks for those qualities! Take him out of the book!

ANATOLY: Out?

MASTER: Yes, tear up the pages with his rabish! He repeats everything after Stanislavsky and does it badly, misrepresenting. Tear him up! Now!

HamletDreams

Auditions Page from Theatre Theory *
Homework
Commedia's list of stock-characters. Which one is you?

During the "table period" (right after the casting) I ask every actor to find in the play his or her key scenes and monologues (I have my own preferences) -- and we start individual rehearsal with the analysis of those key monologues (see mono pages in Acting, Method and Biomechanicas).
Next
Return to Part Two : Actors
Casting is instrumental in helping you understand the play. If you cast it right, as soon as the actor steps on the stage, you get certain impressions that help you understand what the play is about. Howard Kissel

@2001-2004 film-north *

[ use Google to search my theatre (vtheatre.net) and film (filmplus.org) sites! subscribe to forums: dramlit, directing, acting and etc. ]
©2004 filmplus.org *

* home * about * guide * classes * advertise * faq * contact * news * forums * mailing list * bookstore * ebooks * search * calendar * submit your link * web *
Get Site Info TYPECAST - An actor who is regularly cast in the same kind of roles is said to be TYPECAST. If an actor has played similar roles for a while (e.g. muscle-bound baddie) and is cast in a completely different role (e.g. a nanny) he's said to have been cast AGAINST TYPE.
Types
[ image : type ]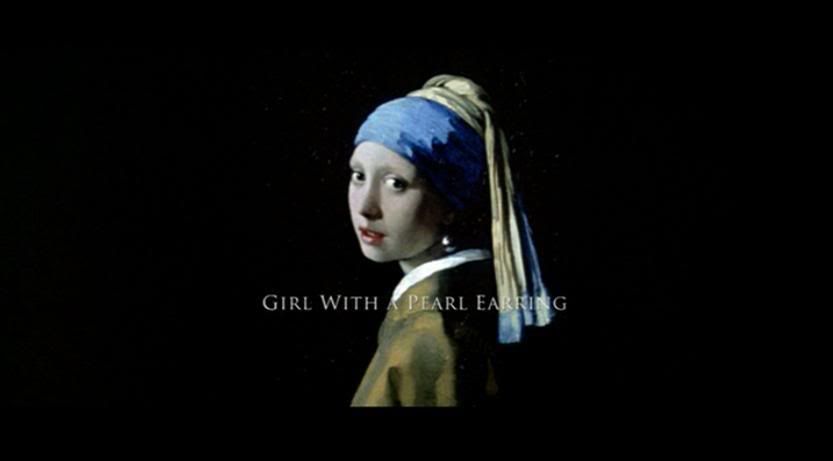 [ image : description ]

[ image : concept ]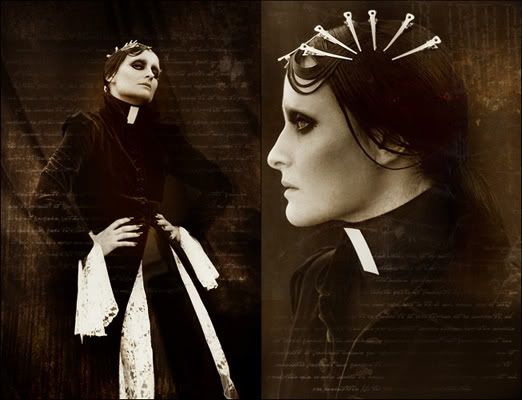 [ image : style ]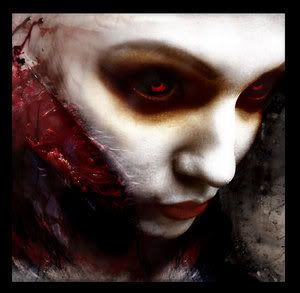 theatre glossary McGraw-Hill + theatre glossary + MY glossary portal 07

Directing for the Stage (Stagecraft) In Directing for the Stage, 12 top international directors reveal their approach, their inspirations, and what they believe the future holds for live theatre. The book brings together the diverse processes and methods of its contributors using their own words. Each has contributed unique visual material- sketches, notes, images from the rehearsal process, drawings of the set in progress, and images from the final productions.

ShowCases: shows.vtheatre.net

"We're tightrope walkers. When you walk the wire in a movie, the wire is painted on the floor, but when you walk it on the stage, it's a hundred feet high without a net.... You've got to do it, because you're on the wire and there's no going back again like you can in the movies. That does a whole different thing to you psychologically. It's with you all the time--you know you've gotta walk that wire." Al Pacino, actor
ACT:

Bookmark FILM-NORTH
Quotes & Thoughts:
my yahoo: theatre + Anatoly' blog RSS
* Use http://vtheatre.net to link to Virtual Theatre pages!

Live Writing Advice
* GODOT.06: Doing Beckett => main stage Theatre UAF Spring 2006 *

2007 An online course supplement * Film-North * Anatoly Antohin * eCitations

© 2006 by vtheatre.net. Permission to link to this site is granted.
Theatre DIRECTING amazon
stage directing home: 2007 GROUP * appendix * biblio * books * reading * references * links * faq * new * glossary * forum * students * notes * list * archive * keywords * swicki + theatre-swicki.eurekster.com * flickr * virtual theatre domains * calendar * popup * sum * video * store * my notebook * [ I ] [ II ] [ III ] [ IV ] [ V ] + amazon.com/kindle | * my live.com/theatre
igoogle.com | my.yahoo.com | my.live.com | my.msn.com
Anatoly Antohin