2009 : Project Utopia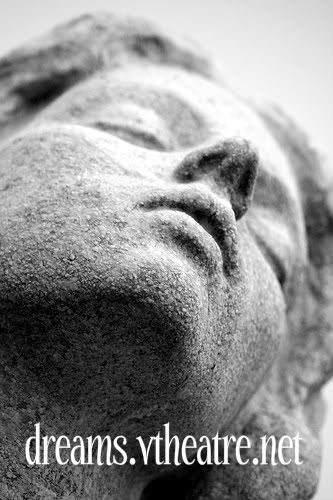 u21.us
...
POV-2 [web-show]
POV = Russian Idea, TECH = American Idea?
---
POV *
---
TOPICS: drama + comedy + postmodern + time + space + past + present + future + death + sex + resurrection + family + generations +
---
2008 -- по-русски?

[ advertising space : webmaster ]




... А "Русский Дневник"?

Language of Angels

If you want to know about practical applications of POV philosophy, go to Virtual Theatre... There are other related projects -- SELF, TECH, PostAmeriKa (nonfiction).

This page I made for you, accidental visitors, and there are Preface and Intro, which I didn't not finish yet, waiting for the book to take shape.

I use title POV" because it's short, but actually "ViewPoints" maybe is better. No, I am not talking about film as language (that is for classes), I am talking about language as action.... yes, yes, in this very biblical tradition. Thought, feeling, will -- and action.

Trying to have some structure, I broke this manuscript into several parts. BLISS -- about the Performative Principle of the Spectacle, Idea of Resurrection, Blindness and the Unreal.

IDEOLOGY -- Time-production, Dialogism and other functions we all perform in this process.

Third -- HEAVENLY EMOTIONS. The feelings, the product and goal of the process. Ou TV with it Parapornographic message. At the end in the new cyber world flesh is the most difficult part of being to obtain.

Virtual Anatoly
Summary
This page and the directory belongs to the times, when I knew little about being a webmaster -- I thought that I can do it all. Write, publish... I was wrong.
Notes
Of course, the guide is needed only for the web-version of the story. And of course, it makes very little sense to have this pages without developing the entire form of the narrative. I made it out of despiration, since I can't finish the book for many years.

new: 2003-2007


08 updates : filmplus.org/kino [ ru ]

fool.vtheatre.net -- Книга Дурака. Отсюда началась моя "переоценка ценностей" -- прежде всего, себя самого.

"Язык Ангелов" -- при близком рассмотрении оказалось, что они молчаливы. потому им нечего сказать.

Неужели "Великий Немой" был изобретен для идиотов?

Так вот почему Бог безмолствует!

Да есть ли он? Нет, так будет!
---
POV index * TECH index * SELF index * PostAmerica * Father-Russia * Write * Mailing List & News -- subscribe yourself! * Film600: Bad Theory, Wrong Subjects + script.vtheatre.net *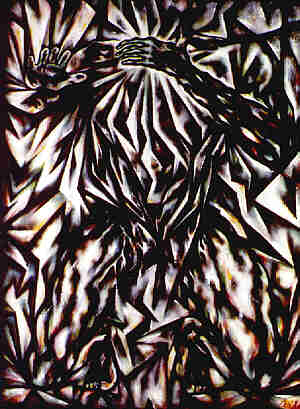 POV Guide
"Русская Страница : Изгнание" -- громко сказано. Горький писал.

Или Маяковский.
Oh boy, you have a lot of explaining to do! You can't throw something in the public space, it's littering! You have to take care of it, you better get your act together!

The texts are not edited and not updated, although I downloaded them a year ago. Not chapters or even drafts, my notes for the manuscript I have no time work on.

I added the table of content on all pages, now they all are linked.

There are many little chapters -- I have to make a new directory for them Contents. And of course, there are some film-pages in other directories, which could be better understood after reading POV: Bergman, Tarkovsky, Idea-North.

I will finish this introduction on the other (book) pages : Intro and Preface. I write online and you want to see the progess (new pages), you have to come back.

At some point I want to separate the web-version from the actual (print) texts. The two ask for different style of narration. Book is a book. The text on the screen gets me; the screen is for images!

Ничего, ничего, не волну'ся только.
Не переживай!

Давно уже мои страницы превратились в лубок, детские книжки, с картинками.

Как телевизор. Смотри и просматривай, листай.

Читать ведь все равно не будут.

Зачем?

Разве что с испугу.

Но испугаются ли своего отражения? Вряд ли.

Anatoly at Tripod @2000-2003 index * Next: Intro *

©2004 filmplus.org *

* home * about * guide * classes * advertise * faq * contact * news * forums * mailing list * bookstore * ebooks * search * calendar * games * polls * submit your link * web *

"The rest is silence..."

(c)2006 anatoly.org Lijit Search

anatoly.org
* new * appendix * list * popup * notes * books/biblio * links * faq * references * guide * glossary * contents * cover *

Hearing, 6 Senses, oil on canvas 36X48