dreams.vtheatre.net
topics: vtheatre * PM method acting * pm drama * godot * reckless * bad subjects, wrong theories *
3rd millennium wikipedia -- 2007 Ethiopian Y2K

[ advertising space : webmaster ]
---
Stage Directing Theory




NEW: ©2006: Pinter -- POMO I. Europe + Stoppard'08 * youtube.com/group/pomo * 2009 *

Utopia Project -- 2007+ Стоппард.гу -- Stoppard Page : The Coast of Utopia: Salvage Variety.com.

"Web Theatre" -- about time!
---
Audio/Video files (left)
Alfred Schnittke music [ wav ]
...
In the Shadow of the Silent Majorities (Hardcover) Jean Baudrillard ISBN13: 9780936756004 ISBN10: 0936756004
Second-order simulacra : symbols with no real object to represent. Among the many issues associated with the propagation of second-order simulacra is what Baudrillard considers the termination of history. The method of this termination comes through the lack of oppositional elements in society, with the mass having become "the silent majority," an imploded concept which absorbs images passively, becoming itself a media overwritten by those who speak for it (i.e. the people are symbolically represented by governing agents and market statistic, marginalizing the people themselves). For Baudrillard this is the natural result of an ethic of unity in which actually agonistic opposites are taken to be essentially the same. For example, Baudrillard contends that universalism (human rights, equality) is equated with globalisation, which is not concerned with immutable values but with mediums of exchange and equalisation such as the global market and mass media. [wikipedia]
baudrillard **
From Kant to Web ...
When they, "proletariat", the masses, appeared...? The paradise knows no nationalities. We start our studies with hell...
2.28.07 -- how did it happen? The three thousand years are over -- the end of humanity...
... 2007 EM = Ethiopian Millennium Year :
... Itiopia ?
as a game like Illyria?
filmplus.org/research: vthr
vPublic [ filmplus.org/vtheatre ]
pomothr [ filmplus.org/spectator ]
new 2007 youtube.com/group/pomo - how to use it?
vfilm
projects : Antohins 100 [ru] + fool.vtheatre.net [Winter Fool]
Winter Fool [ru] : Russian vs. American
... 2008 Spring "Stoppard aren't dead yet" (shows.vtheatre.net/stoppard)
Theatre UAF Spring'08 Main Stage
+ antohins century [ru]
web-show : still a dream... web.vtheatre.net & filmplus.org/web = 600 Files pages! [Visual Emotions-Thoughts]
u21.us : new * ... "webovio" ? Fimally, web got its PoMo language -- video!
... should I try wiki as tarkovsky.wetpaint.com ?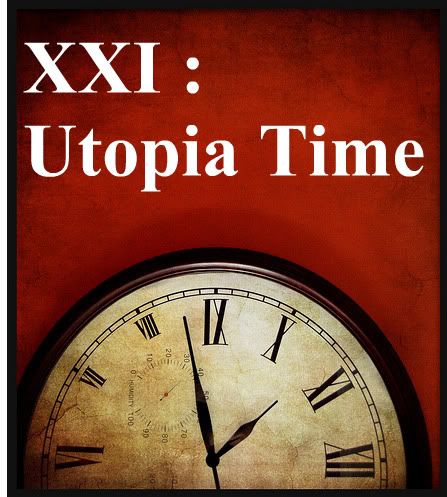 Anatoly XXI [blog]
---
Index * Theatre w/Anatoly Theatre Books
Shows * vTheatre @ film-north
The Sound of a Ghost : Утопия
... 2007 & 2008

and 2009

and AFTER
... Stoppard -- which part? ... Tom Stoppard's epic trilogy about Russian intellectuals which not only won Best Play 2007, but also set a record for the most awards won by a play in Tony history. [ starting point, for me ]

Мышление?.. мысль всегда утопична...

Save the Future!

... Красота спасет мир, когда мир начнет спасать красоту...

... Russian Utopia

Well, it was know under the name "USSR".

...

Plato ... More ... Marx ... 19 * 20 * 21 century -- pomo.ru : Utopia is personal, as dreams are AA
atomic bomb instructional [ see/search by yourself ]

[ gone ]
comments : visual expression of human explosion (one billion -- 1900, six + in 2000)

Sweet dreams, my prince... [ HamletDreams ]

Nightmares?

Oops...

history0.1 is over!

Now, Life.2

You do not believe me?

...

ussr -- a few words about the USA?

china cultural revolution [ vid is gone ]

...

... cultural (social?) explosion. Like WWW...

Oh, the symbol of the vanished old utopia : "bikini island" -- another look, the place which is not there anymore.

How to understand it?

...

Nazi camps : http://youtube.com/results?search_query=nazi+camps

... and the sound -- Shostakovitch Symphony No5 II Mov, (Mravinsky) : goodbye to "Life as we know it".
Last composer?

[ better without pix! ]

Film-North * Anatoly Antohin
© 2005 by vtheatre.net. Permission to link is granted *
View My Stats

vTheatre home: appendix * links * references * books * faq * guide * new * glossary * anatoly's blog * flickr: stage * keywords * swicki * vtheatre list: 2006 mamet * virtual theatre domains * calendar * store * map * film600 posthuman feelings * 2008 : my library books.google.com + amazon.com/kindle

3 act drama : Father-Russian + Post-AmeriKa + HIM (in what order?)

My nonfiction related writings...

"Anatolant Travels" (?)

new pages ... http://nbp-info.com/new/lib/lim_anotherrus/23.html limonov [ru] Post-Russia [ XXI Moscow Kingdom -- "Moscovia" = fool.vtheatre.net ]
... Fedorov Files, was he crazy enough? Do we need cemeteris? "A cemetery is a place in which dead bodies and cremated remains are buried. The term cemetery (from Greek κοιμητήριον: sleeping place) implies that the land is specifically designated as a burying ground. Cemeteries in the Western world are the place where the final ceremonies of death are observed. These ceremonies or rites differ according to cultural practice and religious belief. Cemeteries are distinguished from other burial grounds by their location; they are usually not adjoined to a place of worship. A graveyard, on the other hand, is located in a churchyard (Scots language or Northern English language: kirkyaird), although a churchyard can also be any patch of land on church grounds." [w]


Virtual Theatre w/Anatoly

my yahoo: theatre + Anatoly' blog RSS
topics: vtheatre * PM method acting * pm drama * godot * reckless * bad subjects, wrong theories *
Coast of Utopia NYR
The Theatre Banner Exchange