Love of Beauty * 200X Aesthetics Yahoo Online! * cine101.com
---
Broadway Tickets
Lion King Tickets
Spamalot Tickets
Wicked Tickets
Odd Couple Tickets
---
[ advertising space : webmaster ]
BANNERS + POPUPS + LINKS

INSTRUCTORS:
ONLINE Learning Resourses

Check your Browser for Online Ready

Fall 2003: THR413 * Playscript Analysis Textbook:

GeoAlaska: Theatre & Film

if in class, must subscribe! groups.com/group/yahoo-cls-200x -- bookmark it!

Back to THR200x syllabus

Theory of Spectatorship DVD: Drama & Art House, Studio Specials & Classics, New & Future Releases, Cult Movies



SHOWS: 12th Night

Shows: 2002

theatre books
Mailing List, subscribe!

Method -- Apollo * online dictionary

ShowCases: 3 Sisters, Mikado, 12th Night, Hamlet, The Importance of Being Earnest, Dangerous Liaisons, Don Juan
prof. Anatoly Antohin Theatre UAF AK 99775 USA


Film & Video Directing (Spring 2004): textbook Grammar of the Film Language by Daniel Arijon


This work is licensed under a Creative Commons License.
... * my profile @ amazon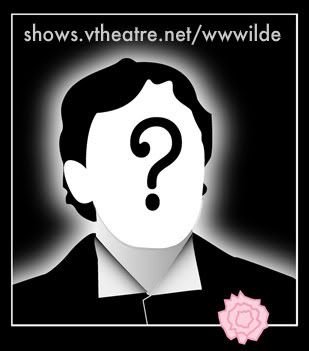 ---
Index * Theatre w/Anatoly * Books * Links * List * film-north * popup * Drama * Film * Art * Music * Spectator * Theatre Theory * Classes * Film-North * amazon.com * 2006: flickr.com/groups/film-art
200X Reference Page
Film, Theatre, Art, Music --

the basics to support all my classes! The Arts!

... reference pages in every directory!

Books

Film Reference Books Theatre Books

...

Terminology: Search

...

Directories

...

Discussion Groups: Virtual 3 Sisters (Method and Script Analysis), vTHEATRE Forum

Subscribe!

http://www.utm.edu/research/iep Internet Encyclopedia of Philosophy

IMAGES:

http://www.flickr.com/photos/vtheatre/favorites

Photos -- http://www.flickr.com/photos/vtheatre/

Profile -- http://www.flickr.com/people/vtheatre/

©2004: Sign * guestBook * View filmplus.org *

* home * about * guide * classes * advertise * sponsors * faq * contact * news * forums * mailing list * bookstore * search * calendar * games * polls * submit your link * web * shop *

@2001-2003 film-north filmplus.org: 2006 * Make FILM w/ANATOLY your homepage -- click here!

Get Site Info

---

[ film directing'06 ] & my notebook THEATRE * 2001-2007 [ 0 ] [ 1 ] [ 2 ] 2008 beta.vtheatre.net * blog & 360.yahoo.com/anatolant + bloglines.com/blog/anatolant

---



Bookmark FILM-NORTH

An online course supplement © Film-North * eCitations *
Copyright © 2005 by vtheatre.net. Permission to link to this site is granted.
books.google.com + scholar.google.com

www.everything2.com search! & Lijit Search

Aesthetics home: appendix * links * references * books * biblio * new * glossary * notes * list * students * homework * faq * keywords * swicki * virtual theatre domains * picasaweb.google.com/anatoly.antohin * amazon.com/kindle * my shared page *